Case Studies

Here are a few real-life scenarios we encountered with our customers and how we got through each one together.
---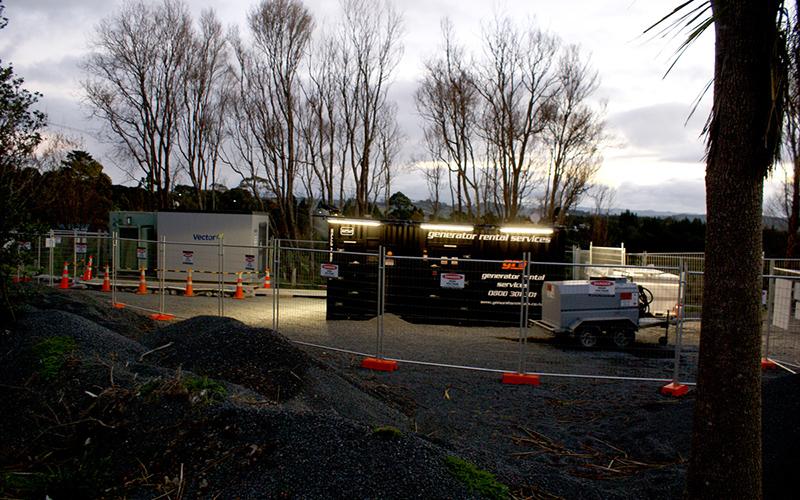 Network power support
Two 1,250kVA / 50 litre Cummins generators with a portable substation set up, providing voltage support at 11,000 volts during peak times for the network.

Weathering the storm
When we say 24-7 emergency call out service, we don't just mean when the weather's nice! We'll be there rain, hail, snow, sleet or shine, day or night.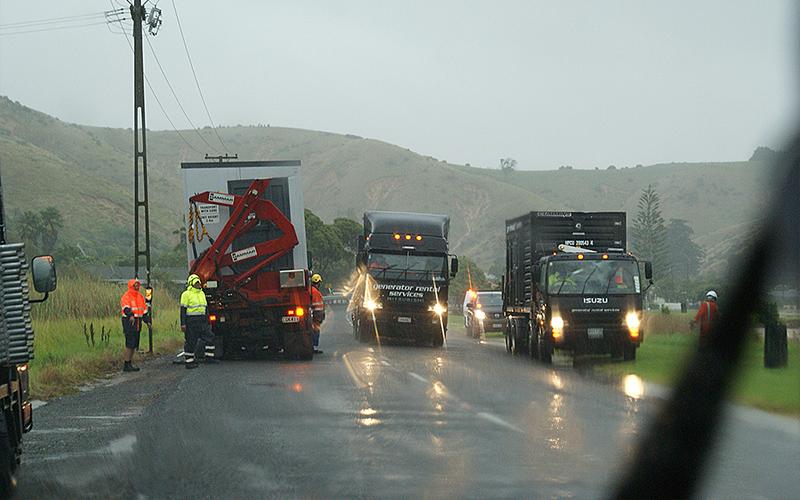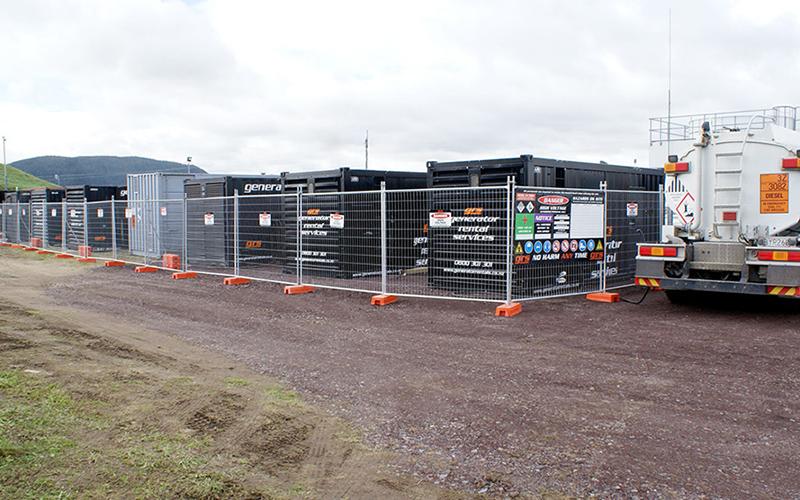 Back up in no time
This lease setup will get this dairy factory back up and running within 5 minutes of a power outage.

Substation on wheels
Portable generator-powered substation working on a spare line to power customers in a remote country area when the power lines had been knocked down by trees in a storm.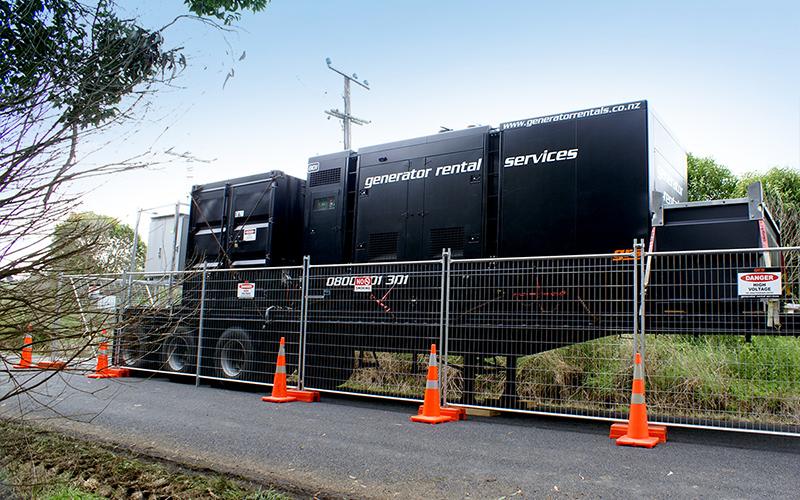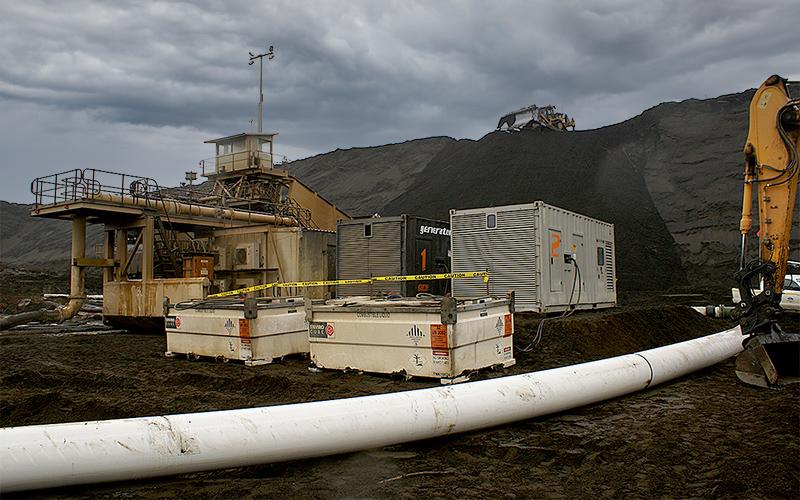 Pump action power
Two 1,400kVA generators with two bulk diesel tanks work seven days a week powering the pumps that pump sand from remote parts of this sand mine to the processing plant.
Keeping the wine cool
GRS were able to provide additional chilling capacity as well as emergency power backup should it be required at one of Hawke's Bay's largest wineries during the vintage period.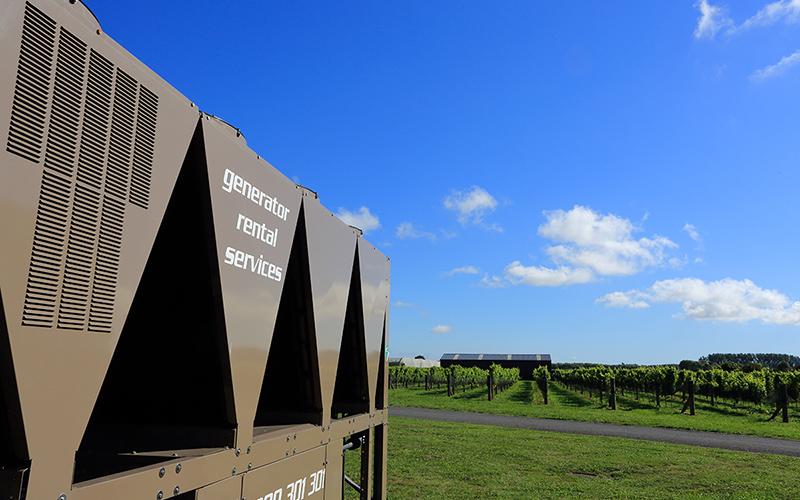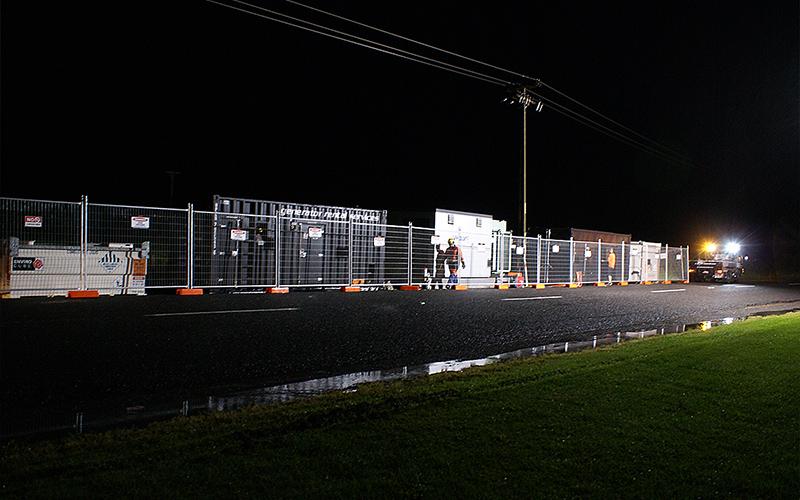 Plug and play
Setup of 2,500kVA portable substation with 2x 5,000 litre fuel cells completed, ready to run.
Power when you need it
Truck mounted 800kVA generator and a bulk fuel tank. The generator is a 100% bunded unit and available for emergency call out and short term rental. The generator seen here is ready to supply temporary power for a water pump station.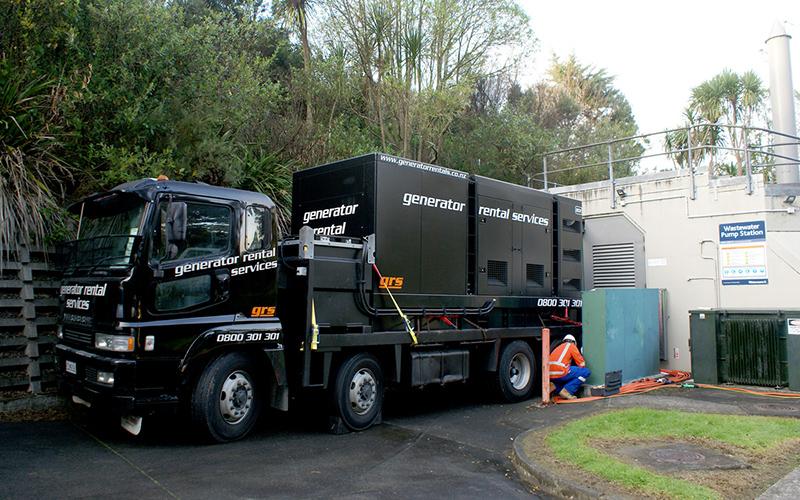 Recycling at its best
2,650kVA of generation running a metal shredding plant capable of shredding a whopping 25 tonnes per hour, sorting steel, copper, aluminium, stainless steel and plastic into bins to be transported for recycling.

Quiet power
quiet power Truck mounted 500kVA generator with a sound rating of only 55dB(A) – roughly the same noise level as a normal conversation – for network work in built up areas to minimise any sound disturbance. The generator seen here will provide temporary power to our valued network customers during planned maintenance work.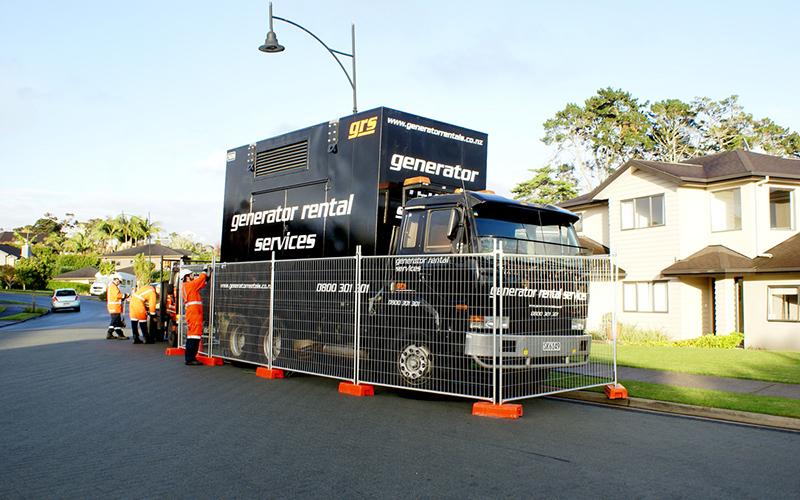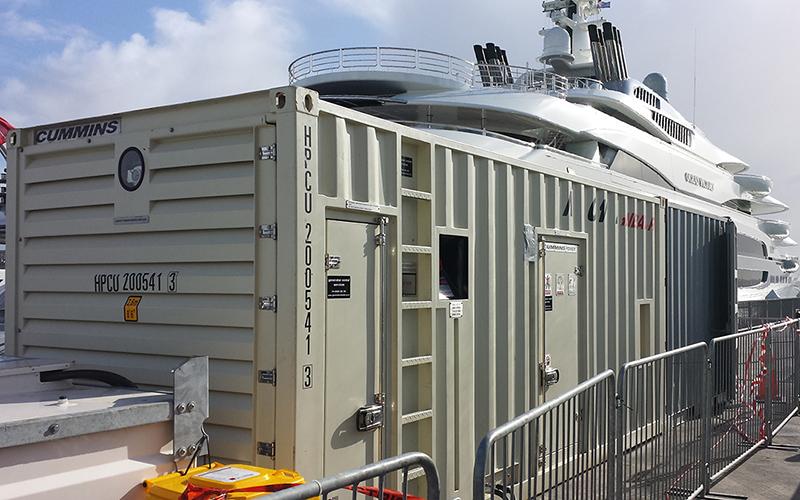 Super power
If you're going to keep the champagne chilled and the caviar on ice on the world's 9th largest super yacht, you're going to need some decent power while you're sitting at the dock.

Taking temperature control to a whole new level
In early 2015 Generator Rental Services were contracted to replace a failed air conditioning chiller unit on the roof of Export House in Vincent Street, Auckland.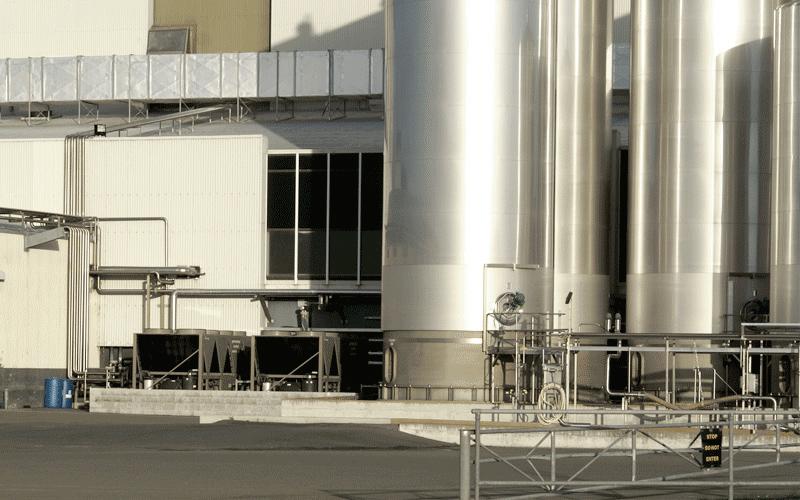 Chilling with fonterra
In 2014 Fonterra commissioned Generator Rental Services to supply two of our 750kWr chillers for long term lease at one of their dairy factories.